Design an Asset Tag in 1 Minute
Start Now >>
It's fast and easy! You'll see a preview of your tag and get a price instantly. In 3 quick steps your order will be complete. Get started now ›
Tough Enough for Your Stuff
Try the Tag Designer!
Set Your Own Price
Choose from 4 Styles
Optional Code 39 Barcode
Aluminum or Polyester?
Choose from 2 Sizes
Try Different Fonts
Up to 3 Lines of Text
Include Your Logo or Graphic
Quick & Easy!
Try it Now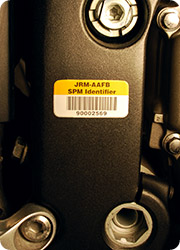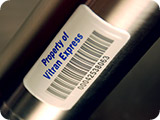 Alliance asset tags are rugged yet elegant, enduring a lifetime of service on assets like high-end computers, construction equipment and medical electronics.
Super-Fast Turnaround
Aluminum tag orders placed by 3pm EST can ship the next business day. Polyester tags must dry and will ship in three business days. You want it fast? We can do it.
Excellent Customer Service
Responsive and courteous, we'll help you get exactly what you need. Our customer satisfaction is so high, over one third of our orders are from repeat clients! See actual examples ›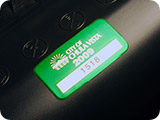 High-Quality Asset Tags
Alliance has a solid reputation built on 25 years of manufacturing superior identification products for thousands of business, government, and institutional customers worldwide. Over 40 million Alliance asset tags are now in service.
Complete Customization
You can also completely customize your asset tags! Check out your options ›
Our Guarantee
If you are not completley satisfied in every way you may return your order for a full refund. Our Guarantee ›