Alliance Asset Tags and Labels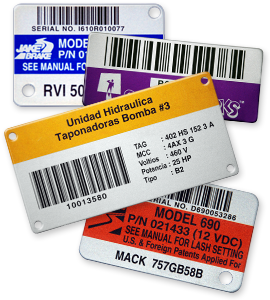 Alliance Tag uses the highest quality products to produce your order, ensuring optimal performance of your asset tags and labels.
Alliance asset tags resist abrasion, extreme heat, chemicals, vandalism and years of sunlight. Graphics are sealed under the surface and each asset tag is permanently attached with premium adhesives.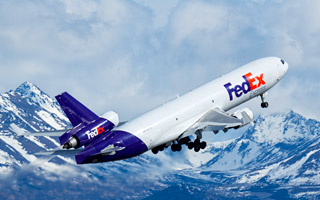 Quick Turnaround
We strive to get your order to you fast! Aluminum tags ordered by 3 pm EST will ship the next business day.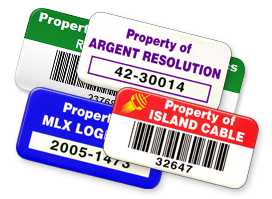 Design Options
Use a Template.   Quickly customize one of our industry standard templates. Choose from 4 styles, 2 sizes, 6 colors, 2 types of barcodes, and even include your logo!
Upload Your Artwork.   Upload a print-ready design.
We'll Design It for You.   Our expert design staff can work from your engineered drawing, or even just a napkin sketch.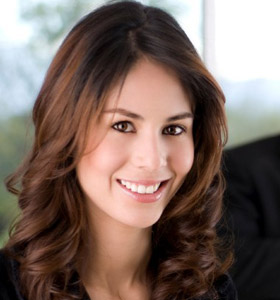 Great Customer Service
We will assist you through the steps and ensure an excellent experience when working with us.
Alliance is a worldwide identification industry leader for over 30 Years, with millions of tags and labels sold. Start your order today.
Environmental Responsibility
Alliance asset tags are certified compliant with international environmental regulations.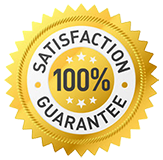 Satisfaction Guaranteed
We offer a 30-day 100% money-back return policy.
Call us at (800) 382-2323 or (858) 549-9828
For the Lifetime of Your Assets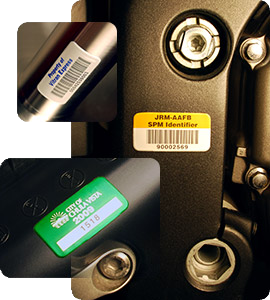 Aluminum asset tags resist the most extreme conditions and ensure solid protection and tracking for the life of your assets. They also look beautiful.
Superior resistance to abrasion, chemicals and harsh environmental conditions.
Alliance Tag aluminum labels have a luxurious finish, often sport stylish barcodes, and mesh well with high-tech devices.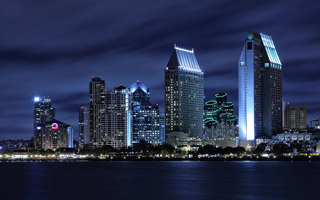 An Established Leader
Since the emergence of barcode technology in 1984 Express has become an established leader in the industry of barcode tag and label manufacturing.
Today Alliance Tag provides asset tags to thousands of business, government, and institutional customers worldwide.